7 Inspirational Boho Living Room Designs You Have to See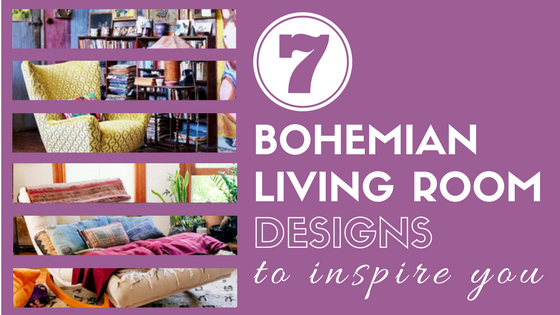 When it comes to choosing elements to add to your boho living room, it can be overwhelming to choose the right interior elements. Do you want an Apache rug or a sheepskin? Maybe you want both. Take a look at these lovely images to help you decide.
What's So Appealing About a Bohemian-Style Living Room?
The beauty of the boho living room is that it's comfortable, yet still elegant, and you can mix-and-match vintage with modern. Though you can go with a simple color-scheme, you don't necessarily have to. Some of awesome boho rooms showcase olive and emerald along with lavender and plum. Get your inner hippie on with the designs below.
Let the Light Shine In!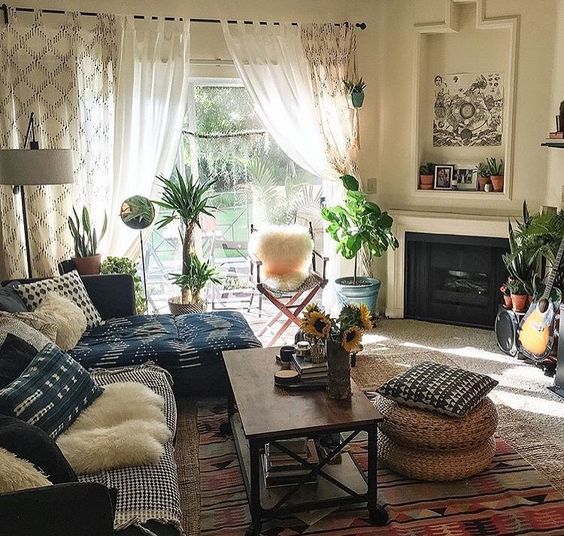 [Image Source: ThrifDecor]
Imagine pulling back the sheer drapes in your new cozy living area and shine a little light on the beauty you create. Your musical instruments are a great addition to a room like this.
Just Enough Pink to be Pretty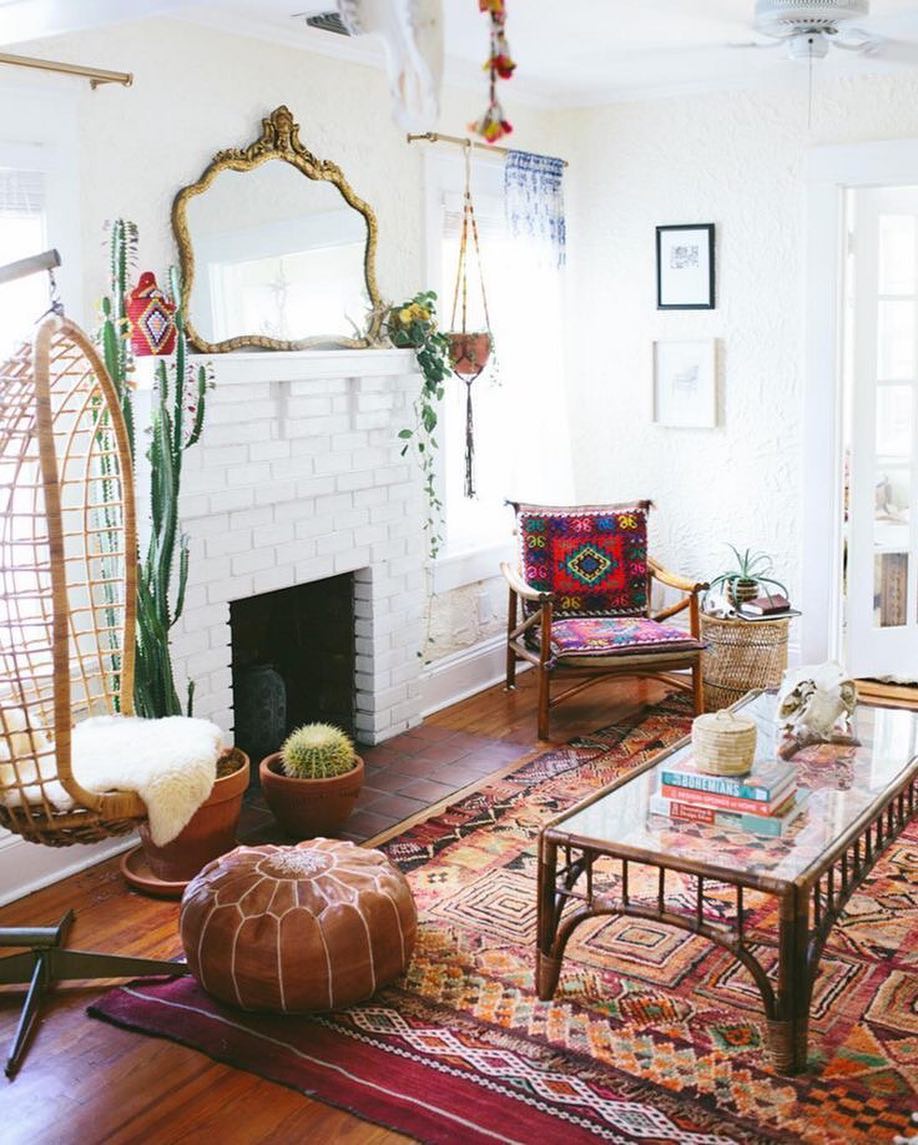 [Image Source: Instagram]
With a few brightly-colored tribal items, your great grandmother's antique mirror, and hanging chair, you can brighten up and drab space. Stack framed pictures to create an area of interest on dull, empty wall areas.
Cozy for Everyone (Including the Pets)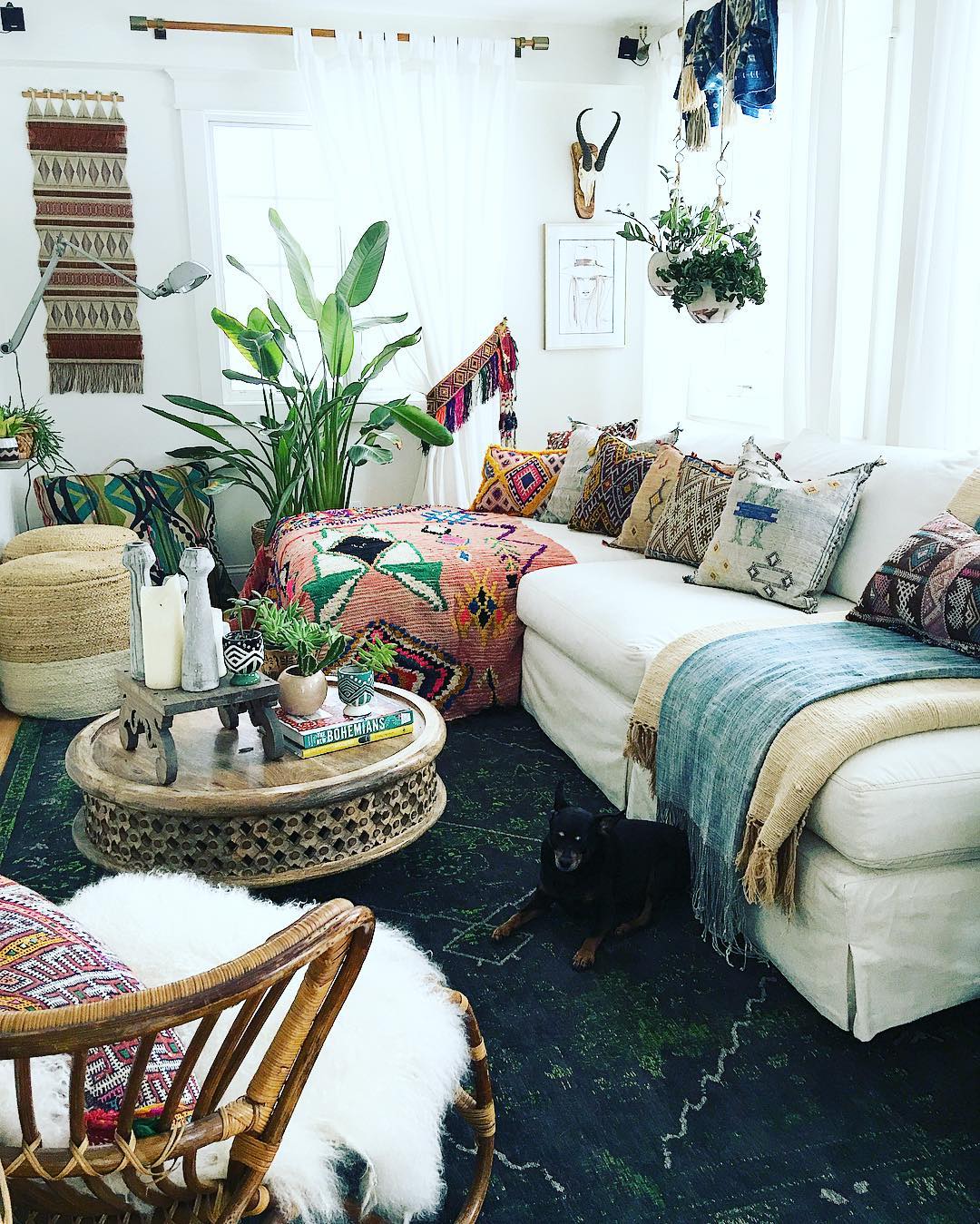 [Image Source: Instagram]
Toss a couple throw pillows on the sectional, a faux fur rug on the accent chair, and that mounted goat skull out in the garage, and voila - own the room! Yes, if you want, you can share it with the dog (or the cat). Just be careful with the houseplants, as some can be dangerous for fur babies if they ingest them.
Who Even Needs Couches?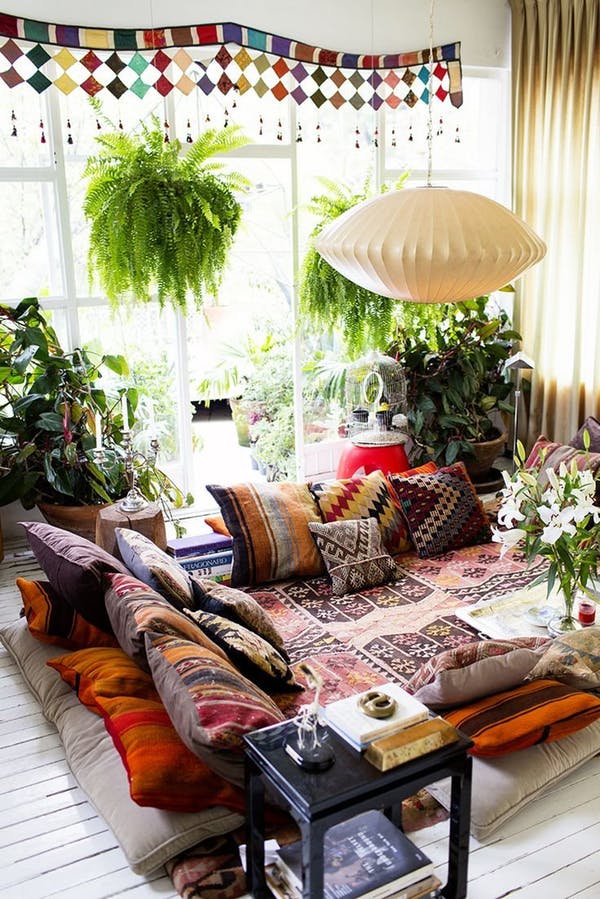 [Image Source: Apartment Therapy]
There are many reasons you may not own or want a couch. The solution is simple; with the right cushions, you can turn the floor into an awesome space for meditation or just hanging out. Flags and interesting hanging lights can add to the boho atmosphere.
Destined for Greatness Book Nook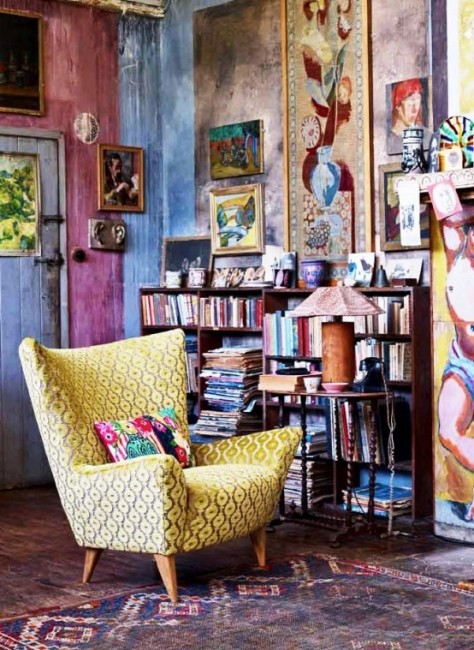 [Image Source: Qaaks]
Splash some color on the walls to tie-together your mix of eclectic art and classic literature. Turn any corner into the perfect reading nook. Imagine how Hemingway would feel if he were here with you.
Busy Enough to Keep You Calm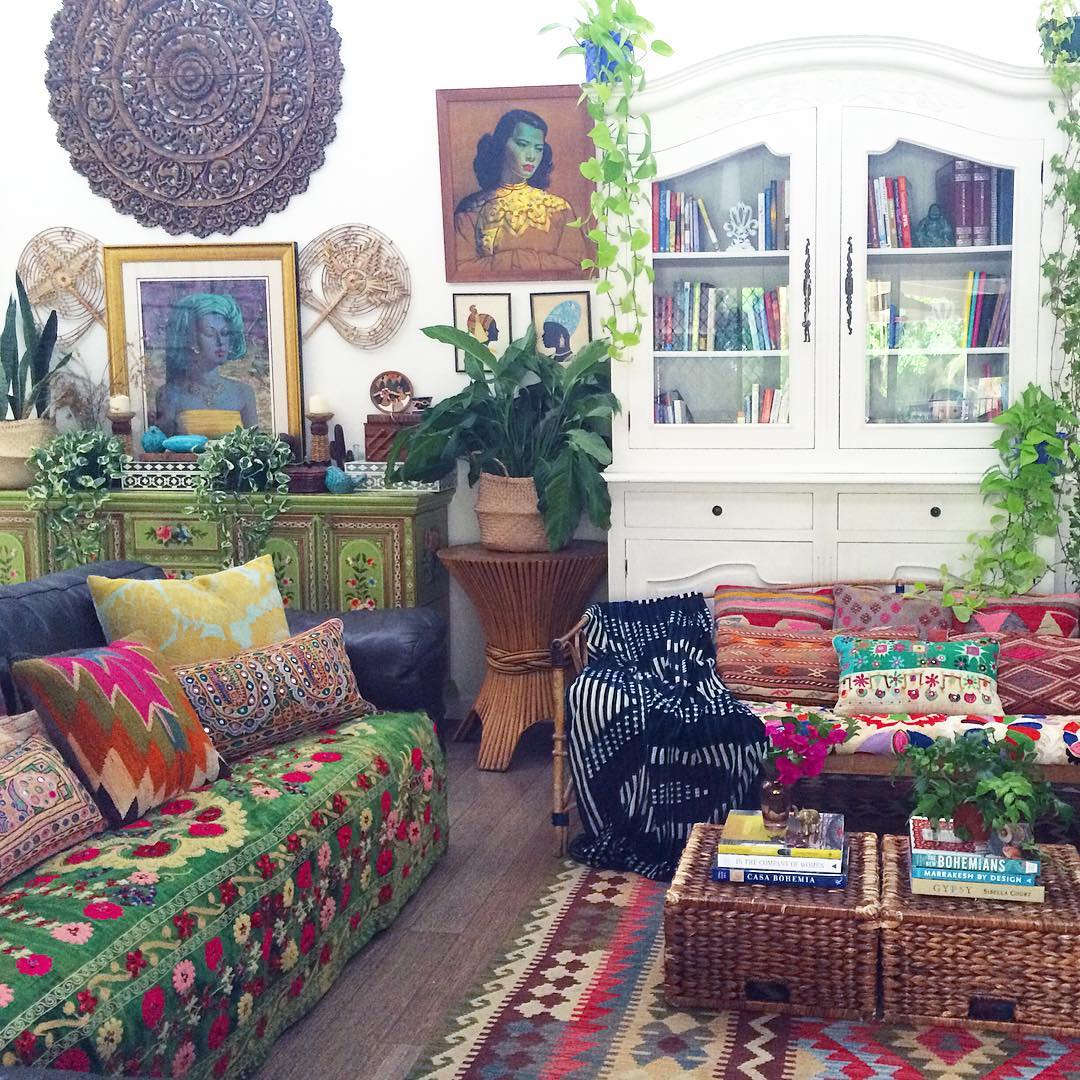 [Image Source: Instagram]
You don't have to be a minimalist to get the hippie look - integrate your houseplants, art, books, throws, and tapestries to create a stunning and inviting area to sit and talk with friends and family.
Shane's Modern Vintage Living Room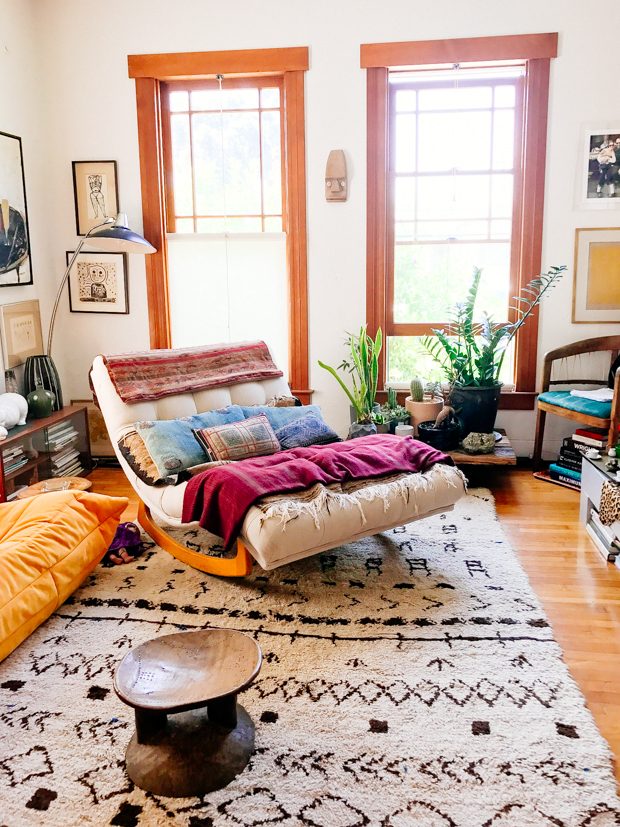 [Image Source: The Jungalow]
A tribal run and some unique furniture can create a beautiful foundation for your boho living room. Various masks from around the world make great complimentary pieces.
Conclusion
With a mix of art pieces you pick up at the flea market and a few houseplants from Home Depot, you can turn nearly any room into a bohemian sanctuary. Take these ideas as inspiration and, while you're in the redecorating mood, head over to the SnazzySwitch home page and shop our switch plate covers to accent your new living room Nirvana.
EXPLORE POPULAR ARTICLES
3 Simplest DIY Faux Bathroom Upgrades You'll Ever See Is your bathroom looking a bit

Are you looking for ways to spruce up your rustic bathroom? One of the best places

When it comes to choosing elements to add to your boho living room, it can be overwhelming